The story of Beauvallet is above all men and women who have perpetuated family history and traditions around meat. The know-how and the passion of our various trades constitute the base of our values and the identity of Beauvallet companies which have the will to remain on a human scale.
Our values are centered on tradition, the taste of good products and the expertise of our markets, with permanent innovation and a constant concern for health safety, which contribute to customer satisfaction and the development of our businesses.
It is in 1860 that the Beauvallet family, established near Pithiviers (45), kicked off a great family adventure: butchers and traders from father to son, the company specialized in wholesale and trade for traditional butchers, communities and regional commercial catering.
In 1971, with the opening of the municipal slaughterhouse in Pithiviers, the Beauvallet brothers then developed a boning workshop allowing them to diversify their clientele, with the traditional shelves of mass distribution and fine commercial catering in the "Centre" region and the Parisian region.
Bernard Léguille bought the company from the Beauvallet brothers in 1991, and followed the logic of family history. Over the years, according to the opportunities that presented themselves, our area of ​​influence and trading was enlarged to go beyond our borders. Beyond the increased geographic presence, Beauvallet companies have also developed increasingly processed product ranges, in line with consumption patterns and changes in the catering trade.
Today, Charles Léguille runs the Beauvallet businesses in the continuity of his father, with the same passion that drives him.
HIgh Butchery since 1860...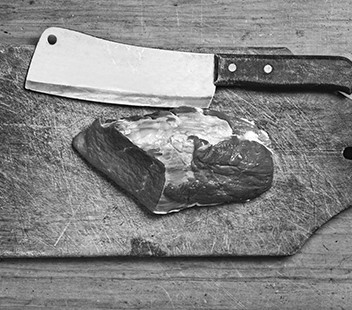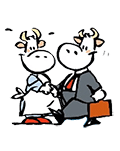 A logical development, in line with market expectations
2022

New certifications for 2022:

Plainemaison Aquitaine & Occitanie:

Collective HVE certification and HVN accreditation (livestock farming)

Beauvallet Pithiviers:

FSSC 22 000 Certification

Plainemaison Occitanie : IFS Certification

2021

Beauvallet takes over the Sainte-Ganeviève-sur-Argence site which becomes Plainemaison Occitanie

2020

Start of Beauvallet Brasil

This new factory is based in Inhumas, near Goiania in the state of Goias. This factory is specialized in the slaughter and boning of young cattle. The products sold are fresh and frozen muscles and offal in vacuum pack intended for Brazilian internal market and for export.

FSSC 22000 certification for the Amural Productions site

The Amural Productions site has obtained the FSSC 22000 certification: based on the ISO 22000 standard, it provides a framework for food safety management and responsibilities in terms of quality.

 

New IFS certification for the CV Plainemaison site in Limoges

The CV Plainemaison teams are proud to announce that our production site in Limoges has obtained IFS certification at the highest level. With a score of over 97%, we guarantee you on a daily basis the quality, traceability and safety of our meat products and our processes of boning, trapping, mincing and packaging of butcher's meat, offal and freshly prepared products in trays under protective atmosphere or vacuum packaging.

2019

Sobevial joins Beauvallet companies

The Sobevial company based in Confolend (Charentes), joined the Beauvallet companies since October 2019. This company is specialized in the transformation of the meat of butcheries for the artisanal butchery in PACA area mainly. Sobevial markets Halal and organic meats, as well as commercial brands including "Cristal Limousine", "Ferme de Fazillac" or "Black Limousine". The new head office is situated at 18, avenue de l'Abattoir, 87000 Limoges since February 2020.

2018

New workshop Cooked and Processed Meat at CV Plainemaison:

Opening in April at 16, avenue de l'Abattoir in Limoges (opposite the existing CV Plainemaison site) for mass distribution and out-of-home catering, to stick to consumer trends, snacking and service products.

2017

Creation of a new workshop for processed products for Beauvallet Restauration in Pithiviers.

Opening of Hapi Polska offices in Warsaw in Poland to develop poultry sales: production and sale of poultry cuts, raw and frozen processed products, with secure, controlled supply chains.


2016

ISO 22 000 certification for Beauvallet Pithiviers for all its butchery, preparation and packaging activities for beef, lamb, pork and their offal, fresh and frozen.

Creation of a workshop for fresh processed products at CV Plainemaison for mass retail and restaurants/catering.

2015

Launch of the "beef aged on the bone workshop" at Beauvallet Restauration, a meat-ageing cellar in Pithiviers.

CV Plainemaison's Journées Limousines event in Limoges: the specialists in Limousin beef, with our honoured guest Joël Robuchon.

2014

Creation of a new fresh and frozen butchery workshop at Hapi Iberica (Santander) and modernisation of the butchery workshop in Pithiviers.


Extension of the mincing workshop at CV Plainemaison and the Journées Limousines event held for the 1st time in Limoges town centre in October.


Launch of "Miam'ys", a new high-end range of innovative frozen products by Amural Productions: 2-in-1 ready meals: meat + vegetables in one mouthful, for collective catering and snacks.


2013

Systematic discharge testing for E.Coli O157-H7 bacteria for all our minced meat ranges.

ISO 22 000 and Halal certification in December 2013 for Hapi Iberica (Santander, Spain).


Hapi Trading becomes "Hapi France" after strategic reorganisation of the international branch.

2012

New butchery workshop at Amural Productions: Beauvallet Restauration developed its fresh meat butchery and packaging activities in the east of France to strengthen its presence and proximity with customers throughout the area.

Transfer of Ducasse sales activities to the Floirac site.

 

2011

Creation of the "SYNER'J" purchasing structure to develop raw material sourcing for all Beauvallet businesses and help develop sales resources and opportunities within our catering businesses.


2010

Launch of a new range of roasts and sautés cooked at low temperature sous-vide by Amural Productions for catering.


Extension of the CV Plainemaison site and development ranges for supermarkets and catering/restaurants with innovative and high-performance packaging of meat cuts (individual consumer sales unit vacuum-packed in a controlled atmosphere).


Transfer of veal slaughtering activities from Bucheraud Solivia Associés in Lubersac to the Brive la Gaillarde abattoir.

2008

Acquisition of Sogivig which became Beauvallet Floirac, enabling Beauvallet Restauration to sell its cut and minced meat to the catering market in western France.

2007

Acquisition of Solivia in Corrèze, which merged with Bucheraud in Lubersac, to become the veal specialist and develop meat processing activities for Beauvallet Tradition.

2006

Integration of Amural Productions in Richwiller, which enabled the group to develop processed products and ready meals with high-performance cooking tools for meat and poultry.

2005

New arrivals in France and a new subsidiary in Spain:


To extend its presence beyond the borders of Limousin, Beauvallet was joined by Ducasse et Associés in Bordeaux.

Hapi Trading opened its frozen food office in Cholet, joined by Movidis SA, specialising in the wholesale (inter-company trade) of meat, based in Fougères.

The Hapi Iberica subsidiary was created in Spain in Santander, with the integration of an initial production tool (beef boning machine) in the international branch.internationale.

2004

Beauvallet created LMC Gourmet responsible for developing new frozen, ready-to-eat and ready-to-use products, in partnership with the selected factories.

2003


Creation of the Hapi Comércio Alimenticios LTDA subsidiary in Brazil to manage South American supplies.

2002

 

Acquisition of Bucheraud specialising in veal.

2000

Purchase of SARL Baylet, butchery wholesaler in Limoges.


1998

We strengthened our position on the high-end catering market thanks to the acquisition of BIF (Boucherie de l'Ile de France).
Established in Seine-St Denis, BIF (Boucherie de l'Ile de France) works specifically on the high-end restaurant market.

In parallel, looking to develop its traditional wholesale activity and strengthen its positions on the market for Limousin breed and high-end labelled meat retail (milk-fed Label Rouge beef and veal, etc.), Beauvallet created the limited company CVM in Limoges.

1995

Integration of CV Plainemaison: from slaughter to hamburger for the best traceability in the meat industry.
To increase its national coverage, Beauvallet bought CV Plainemaison in Limoges. The company was then mainly present on the market of carcass sales. On this site, we created a butchery workshop and a fresh production chain for minced beef. Today, it is the production site for all Beauvallet minced meat.

1994

 

International development of Beauvallet businesses: birth of Hapi Trading, a trading company, which was created to develop muscle sales in Europe and South America.


1993

Development of catering business with the integration of Farjas: The purchase of Farjas, now called Beauvallet-Ambérieu in Ain, meant Beauvallet could offer catering products in the Lyon region, and also in the east and south-east of France.

1991

Founding of Beauvallet in Pithiviers: the first stone was laid with the purchase of Beauvallet in Pithiviers. Its strategic position ensured the sale of meat products in the Paris area and also in the west and north.