Expressing your talent together
We have a wide range of pre-cooked and cooked meat products, fresh or frozen, and tailor-made processed products adapted to professional requirements of the catering industry, retail market and industrial companies. Our global sourcing policy combined with high-performance cooking equipment and our own research and development laboratory mean we can offer innovative products in phase with changing eating habits.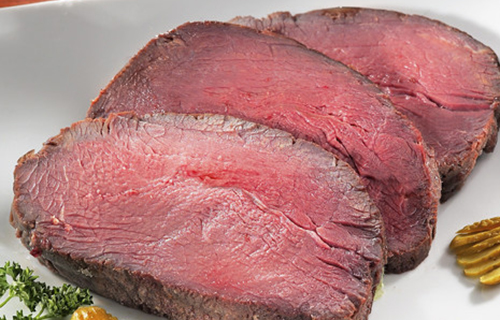 Cooked roasts
All our roasts are cooked sous-vide at our Amural Productions site in their own juices at the right temperature, to preserve all their nutritional qualities and taste and guarantee tender, juicy and flavourful meat. Our products come fresh or frozen in beef, veal, pork, lamb, turkey… They are easy and quick to use cold or hot, in just a few minutes.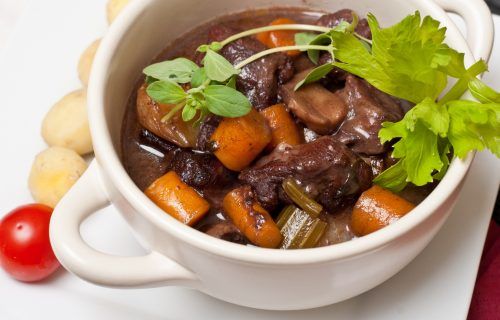 Cooked sliced and sautéed meat
All our meat is cut and cooked at our product site according to the different weights, cuts and packaging: sliced, thick cut, diced, cubed, sautéed… With beef, veal, pork, lamb, offal and poultry (chicken, capon, turkey, etc.) available fresh or IQF in calibrated portions, cooked for practical products that are easy to use.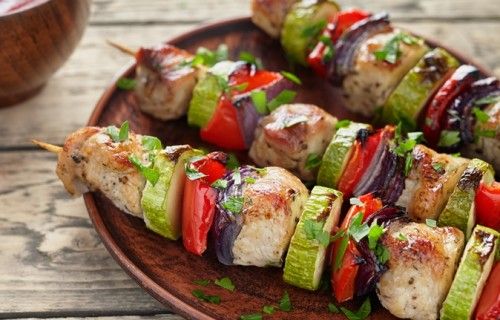 Hand-assembled kebabs
A wide range of kebabs, tapas size and maxi size, 100% meat or mixed grill with beef, veal, lamb, pork, offal and poultry, with innovative and creative recipes: quality meat, cut and calibrated then hand-assembled on wooden or stainless steel skewers, in different sizes and flavoured to vary the pleasure – from 25g to 400g! Ready-to-cook kebabs or kebabs to reheat, fresh or frozen, for a delicious and gourmet offer.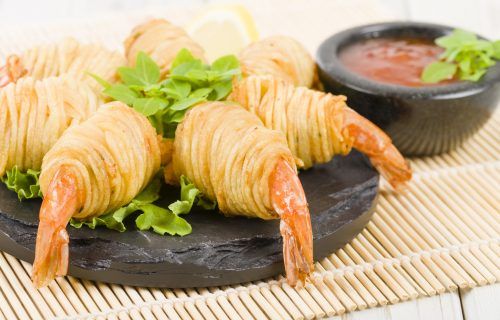 Other frozen processed products
Frozen processed products that meet your expectations, with permanent research and selection of the best products, from the most basic to the most original. Our products are made from fruit, vegetables, shellfish, fish, meat, or ready meals, with many recipes, cuts, weights and packaging that can be customised, in selected productions tools and audited by our quality teams. Available under supermarket own-brand or the LMC Gourmet brand and adapted to our different markets.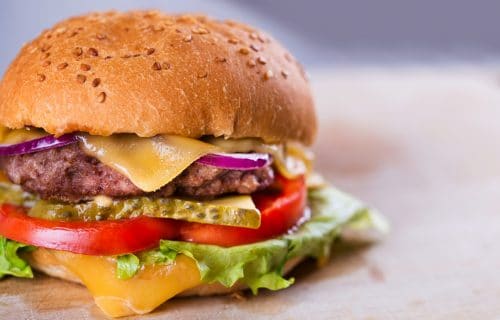 Cooked processed food and snacks
Products processed and cooked on our production sites, suitable for snacking and easy and quick to use: many different cuts and flavours available in cooked meat and poultry for sandwiches, salads, a traditional burger offer and other processed products like "Miam'ys" made with high-quality ingredients and tasty recipes for the snack market, mass retail and the catering industry.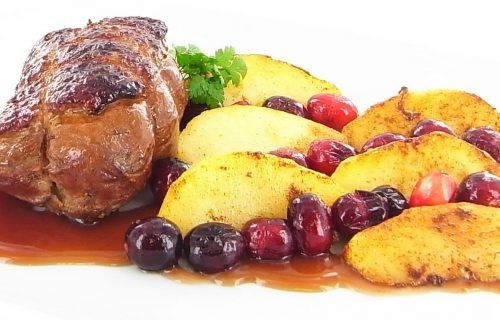 Festive ranges
We offer a festive range of meat, poultry and frozen products made to measure for the catering industry, mass retail and industrial businesses. The synergy between our different trades and our industrial and culinary expertise means we can offer innovative product ranges with multiple flavours in different cuts, weights, packaging and cooking methods adapted to our markets.