Our professional butchers work with top-quality meat every day: beef, veal, lamb, pork and their offal. Our ranges marry flavours and traditions and follow trends in the catering industry with traditional raw products, meat cuts, minced meat and processed products, in line with eating habits and trends.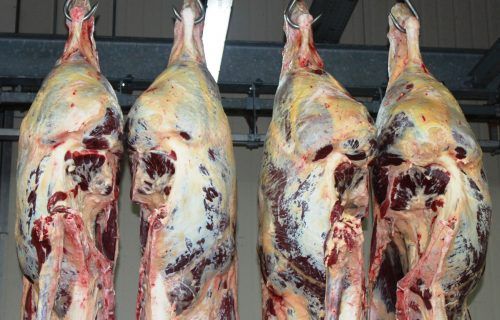 CARACASSES
Our product ranges come as carcasses, half animals, big cuts of beef, veal, lamb and pork, on the bone depending on different criteria such as tenderness, age, conformation, weight and colour. We offer many labels, breeds and origins, all adapted to your requirements.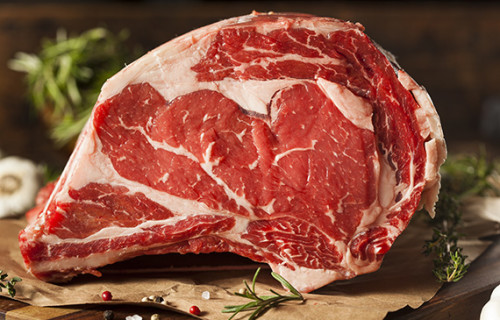 MUSCLES
A wide range of fresh and frozen muscles: beef, veal, pork, lamb and their offal, rigorously selected and supplied by our managed supply chains and our production sites. Many breeds and origins are available vacuum-packed. Contact us for more information.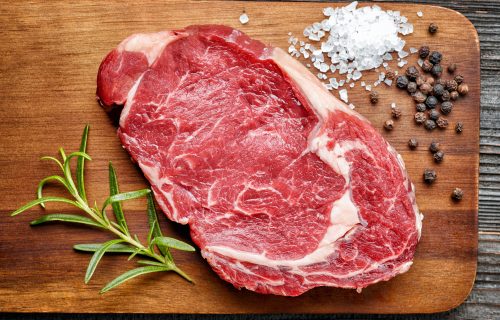 CUT MEAT
Our beef, veal, pork and lamb are cut on our production sites by professional butchers in the greatest butchery tradition. We have a wide fresh and frozen range, with different breeds and origins and for many culinary destinations. Meat is packaged and adapted to all our markets, with controlled portion costs, plate coverage and thick cuts of meat.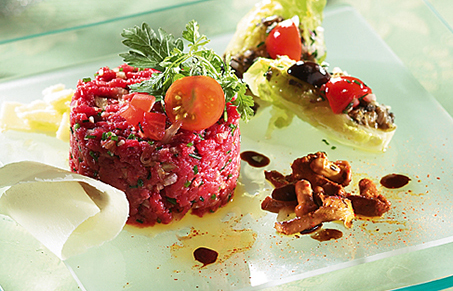 MINCED MEAT
Our meats are boned and processed on our production site in a secure and controlled environment. We have top quality raw material, 100% noble muscles from France. Many products are available fresh or frozen, with different breeds, weights, fat content, mincing and packaging adapted to our markets.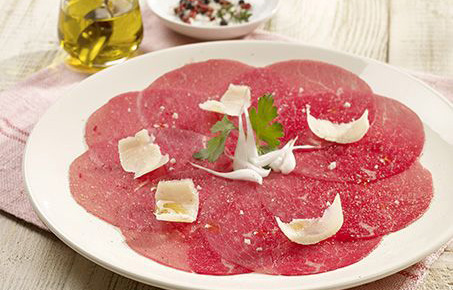 CARPACCIOS
Raw meat fans will love our ranges of carpaccios with different weights and breeds, rigorously selected by our butchers, with a wide offer of vacuum-packed fresh and frozen, with different weights, controlled portion costs and packaging adapted to supermarkets and the catering industry.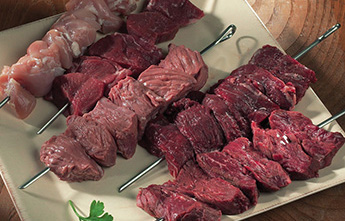 RAW PRECESSED PRODUCTS
We have raw processed ready-to-cook products, fresh and frozen: kebabs, chopped meat, roasts and other cuts and seasonal or festive products which bring finesse and added-value to traditional butchery, mass retail and the catering profession. We have recipes and marinades in many flavours guaranteeing tender and delicious meat, adapted to eating trends.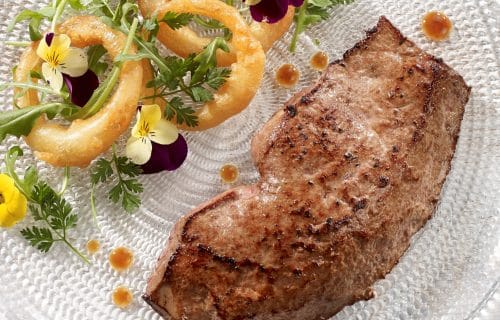 OFFAL
Mainly from our abattoirs, our ranges of beef, veal, pork and lamb offal are prepared and packaged in our production workshops then vacuum-packed or packaged in a modified atmosphere as whole muscles or slices. You will be surprised by the innovative offal cuts and simple recipes, reinvented with today's flavours.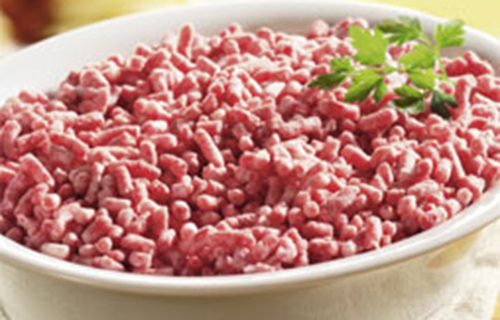 FOR INDUSTRY
To adapt to new trends and market demands, we also offer industrial products and new functionalities for food component professionals, such as minerals, pre-cooked meat and pre-cooked IQF meat which is easy and quick to use.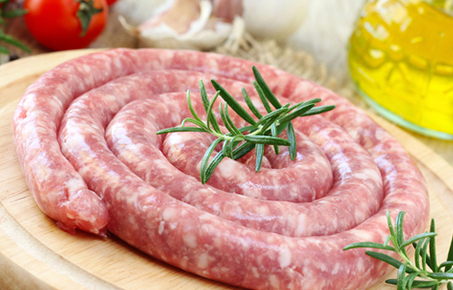 CHARCUTERIE
Discover our new range of charcuterie and regional raw or cooked products, dry charcuterie and other delicious products that we rigorously select from specialists and offer for commercial catering, to complete our range of meat products: sausages, hams, pâté in pastry, Iberico ham (Pluma Ibérica), etc.