For over 20 years, Hapi France has put all its expertise at the service of catering professionals. Classic products and specific innovations keep our teams on their toes to offer you the best in poultry.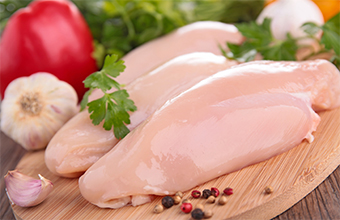 Raw cuts
From animals whose feed, growth and slaughter is rigorously tracked, these raw cuts are available in different sizes, recipes and packaging. You will find all of Hapi's expertise in a wide range of chicken, guinea fowl, capon, duck, fattened hen and goose.
COOKED CUTS
These cooked poultry cuts are particularly adapted for quick use, with no wastage and total cost/portion control. The cuts are so varied (breast, thigh, top of the thigh, drumstick, half-chicken, wings, etc.), you can be sure to find a product that meets your requirements.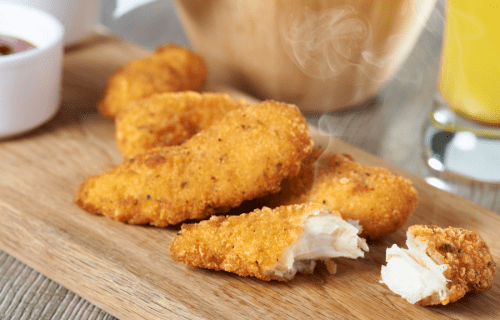 BREADED PRODUCTS
Delicious, crispy, breaded chicken pieces to meet today's snacking trends. An economic or premium product, HAPI's breaded range offers many delicious coatings (Kentucky, Classic, Southern Fried, Puffed rice, etc.).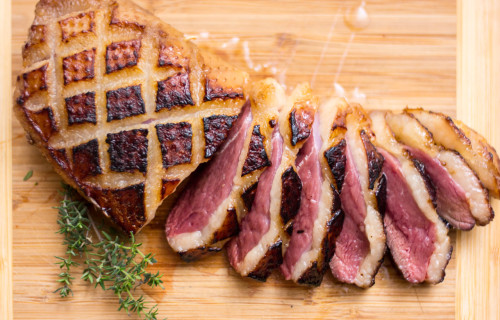 DUCK & FOIE GRAS
Here is a range specifically designed for you with duck cuts (breast, strips, thighs) and foie gras (whole, lobes, slices, diced pieces…). Adapted to every use, these products are enjoyed by all and are easily integrated into an existing range.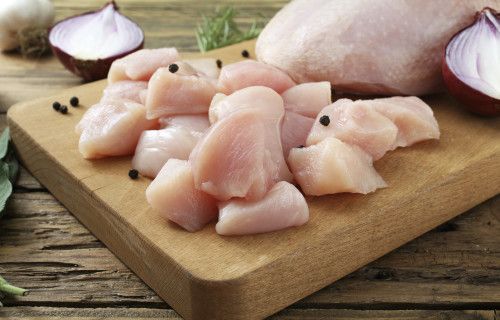 FOR INDUSTRY
Your projects need adapted products which meet many constraints including weight, size, packaging and formulations. This range is made for you! If you don't find what you are looking for, our R&D teams are here to help with the customised development of your product.