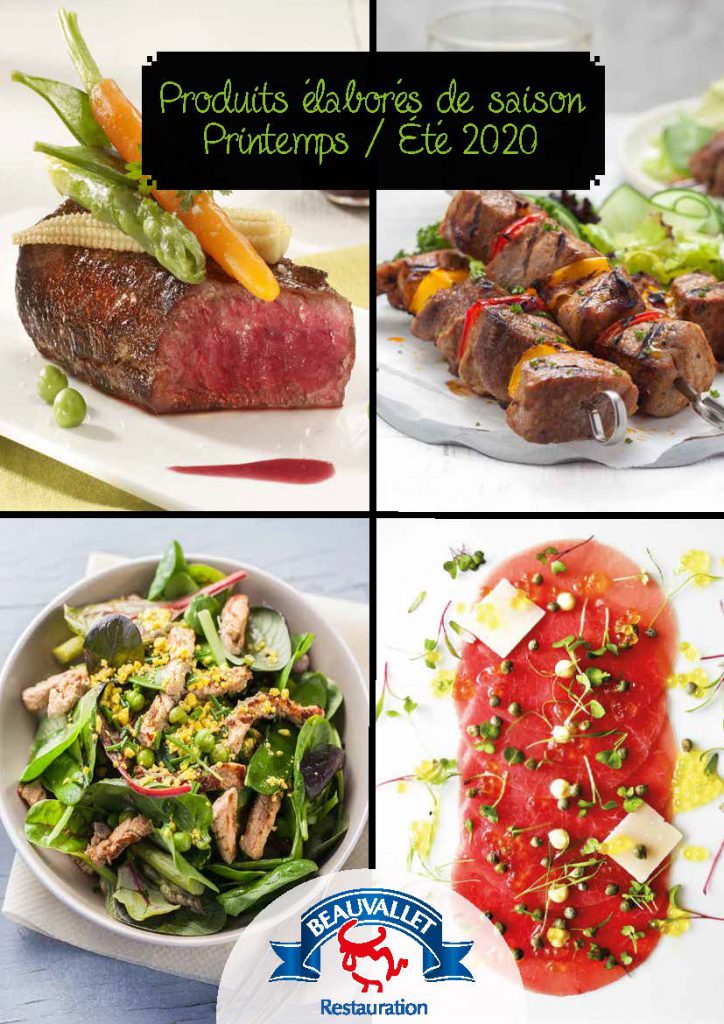 The new range of freshly prepared seasonal products is available at Beauvallet Restauration with nearly 40 references and no less than 6 new products to enjoy afterworks, barbecues, grills and convivial meals with family or friends again!
Grills, hand-made kebabs, carpaccios, tartars and marinated meats with new and original flavours are brought together in the new Spring/Summer 2020 brochure for commercial and institutional catering.
To find out more, contact the Beauvallet Catering teams.
Grills and skewers, ask for our seasonal products!