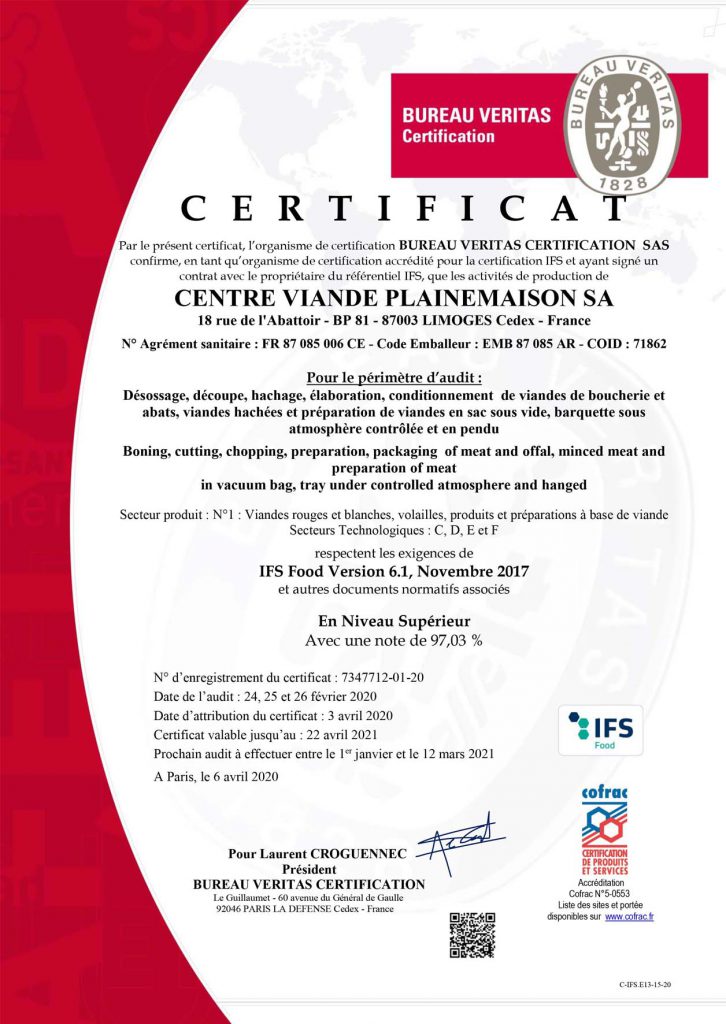 The CV Plainemaison teams are proud to announce that our production site in Limoges has obtained IFS certification at the highest level.
With a score of over 97%, we guarantee you on a daily basis the quality, traceability and safety of our meat products and our processes of boning, trapping, mincing and packaging of butcher's meat, offal and freshly prepared products in trays under protective atmosphere or vacuum packaging.
A subsidiary of Beauvallet, CV Plainemaison is a French family food company specialising in the selection and processing of top-of-the-range French meats and an ambassador for the Limousin breed in particular, in France and internationally.
Butcher tradition and innovation are at the heart of our challenges, to offer you quality raw or elaborated meats, with permanent culinary innovations, new cuts and technological innovations dedicated to mass distribution.
New IFS certification for CV Plainemaison