1st OR ROUGE butcher's: LA BOUCHERIE DU LIMOUSIN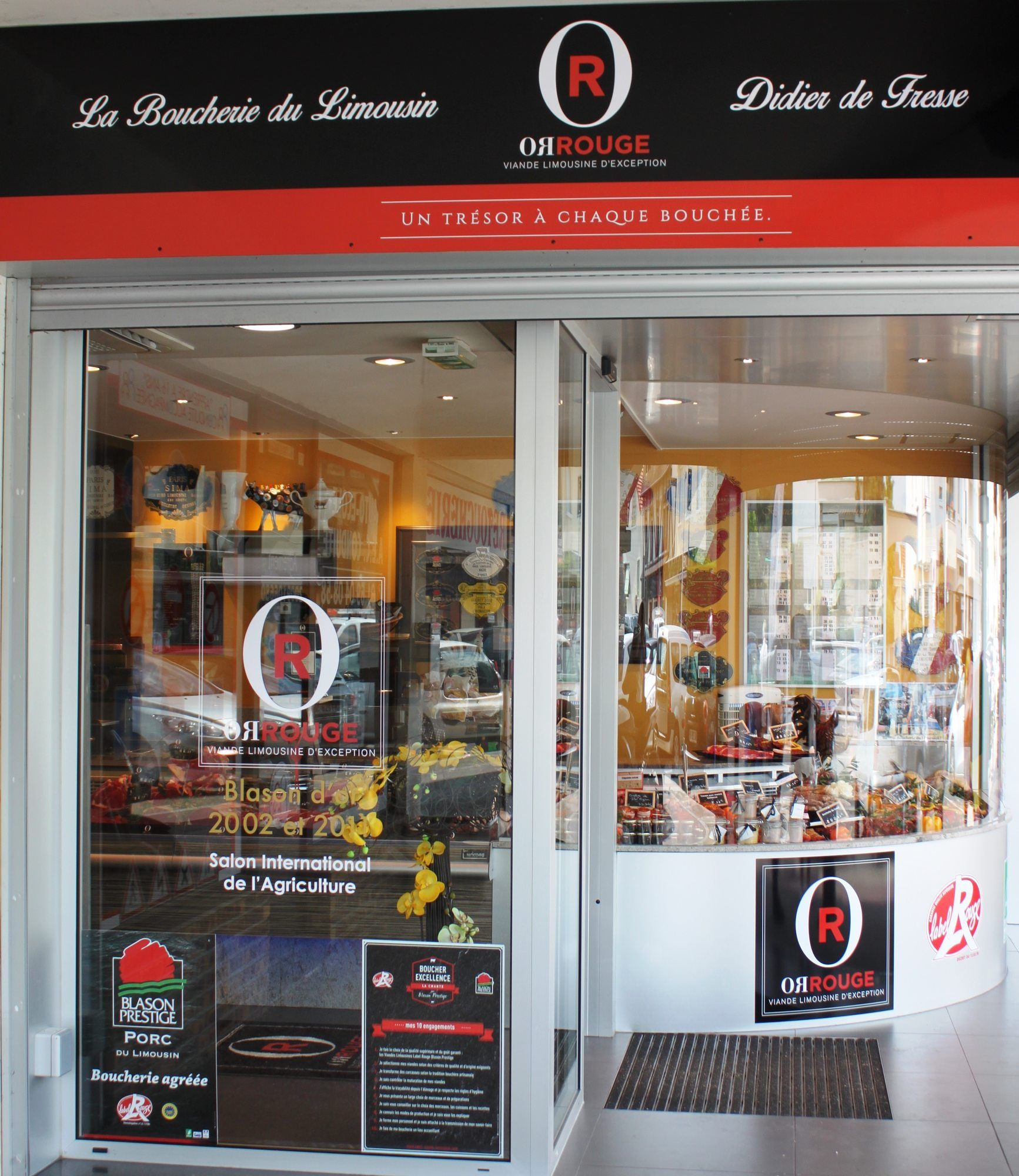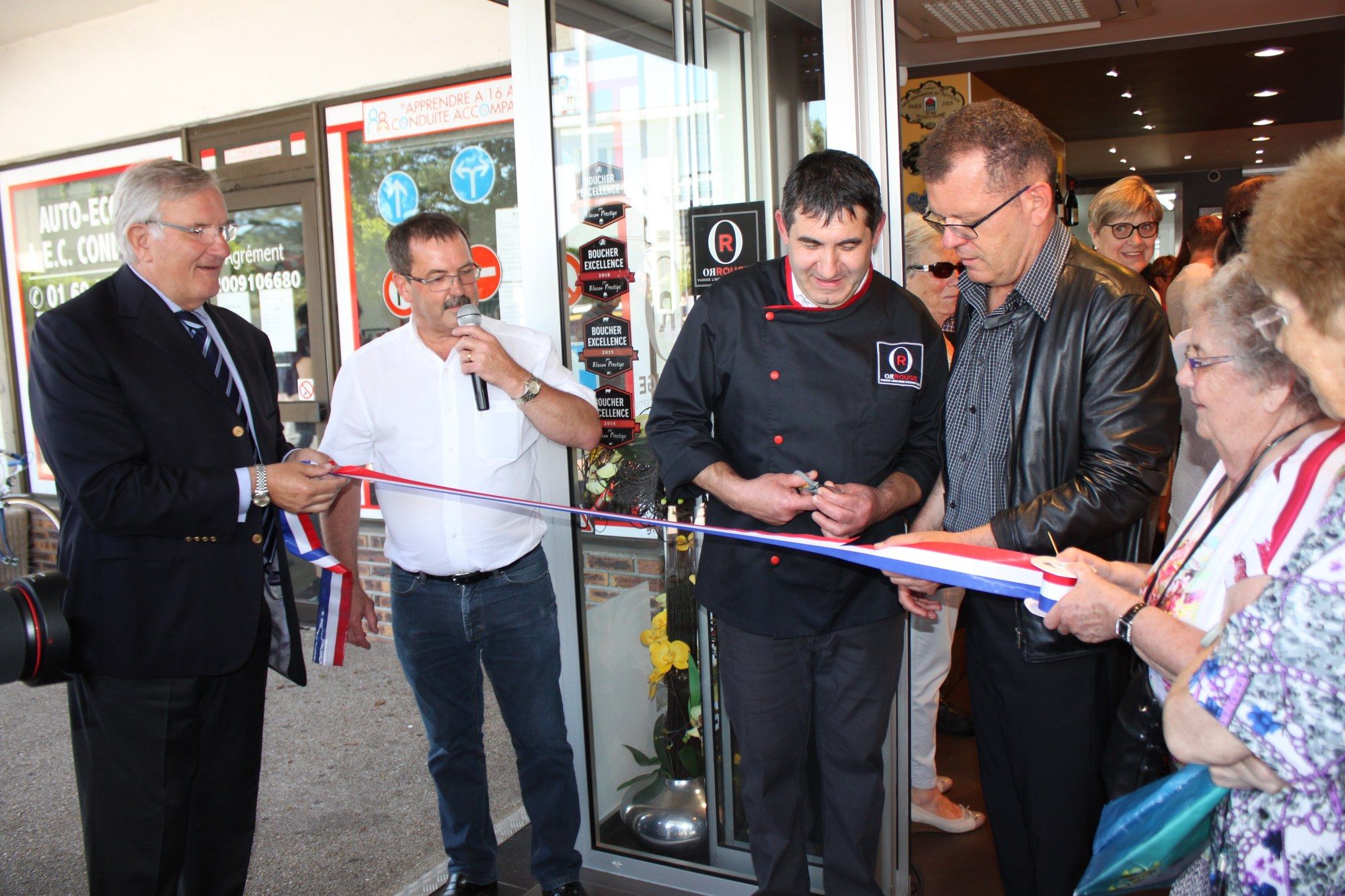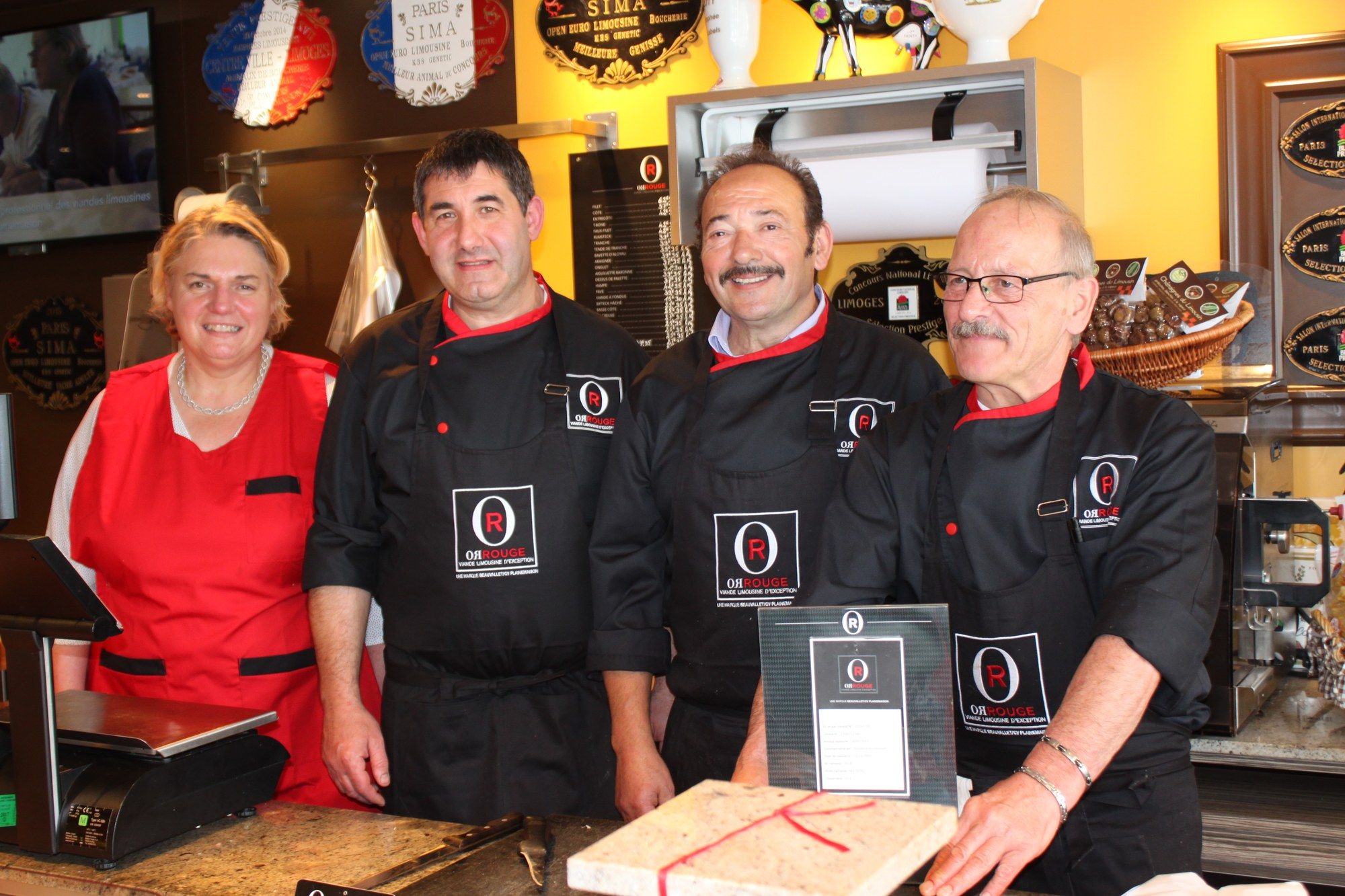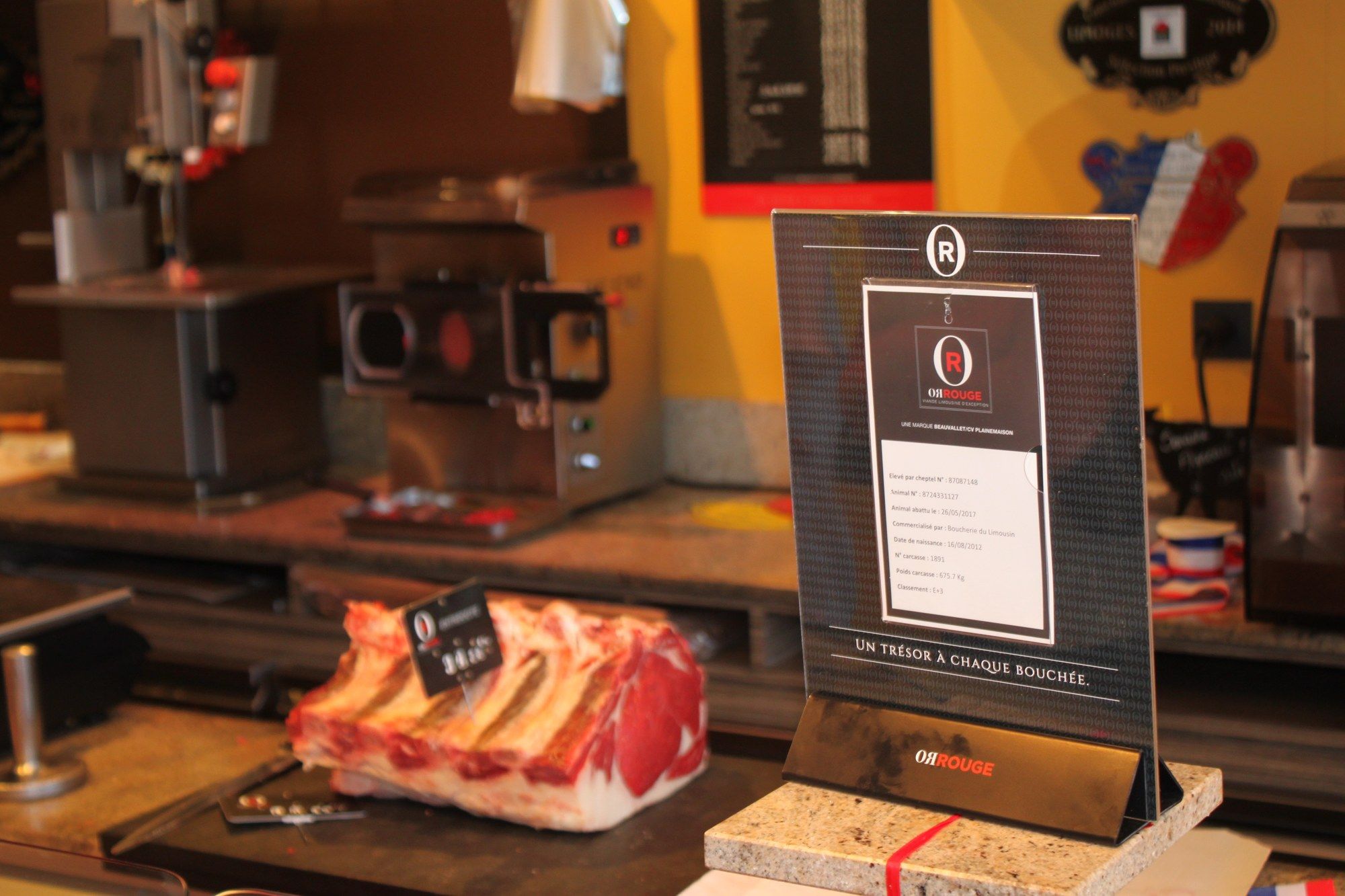 La Boucherie du Limousin, the first Or Rouge butcher's, was inaugurated on 10th June 2017 at Sainte-Geneviève-des-Bois in the presence of the Mayor, Bernard and Charles Léguille, Thierry Borde, Limousin cattle farmers and regular customers.
La Boucherie du Limousin is owned by Thierry Didier de Fresse and is a high-end butcher's which comfortably bears its name to promote the fine Limousin breed of beef and the undeniable qualities of superior meat from Limousin. It is our flag-bearer in Paris for all the values of our terroir and those of our Or Rouge brand.
Thierry Didier de Fresse, his wife Nathalie and their teams of reputed butchers and historic Beauvallet customers are the perfect incarnation of butchery expertise, passing on to their clientèle the best premium meat.
This establishment is the ideal ambassador for Or Rouge: elegant work and precision butchery, a passion for the trade to enhance and serve the most exceptional meat from a high-quality supplier, and an unrivalled point of sale in terms of the products available and the window displays. And because we share the same values and butchery expertise, Beauvallet has entrusted Thierry Didier de Fresse with the task of making La Boucherie du Limousin a store that celebrates the colours of excellence. Many thanks to Thierry Didier de Fresse, his wife and their team for this festive and memorable inaugural day!
Links : www.boucheriedulimousin.fr
Enregistrer
Enregistrer
1st OR ROUGE butcher's: La Boucherine du Limousin